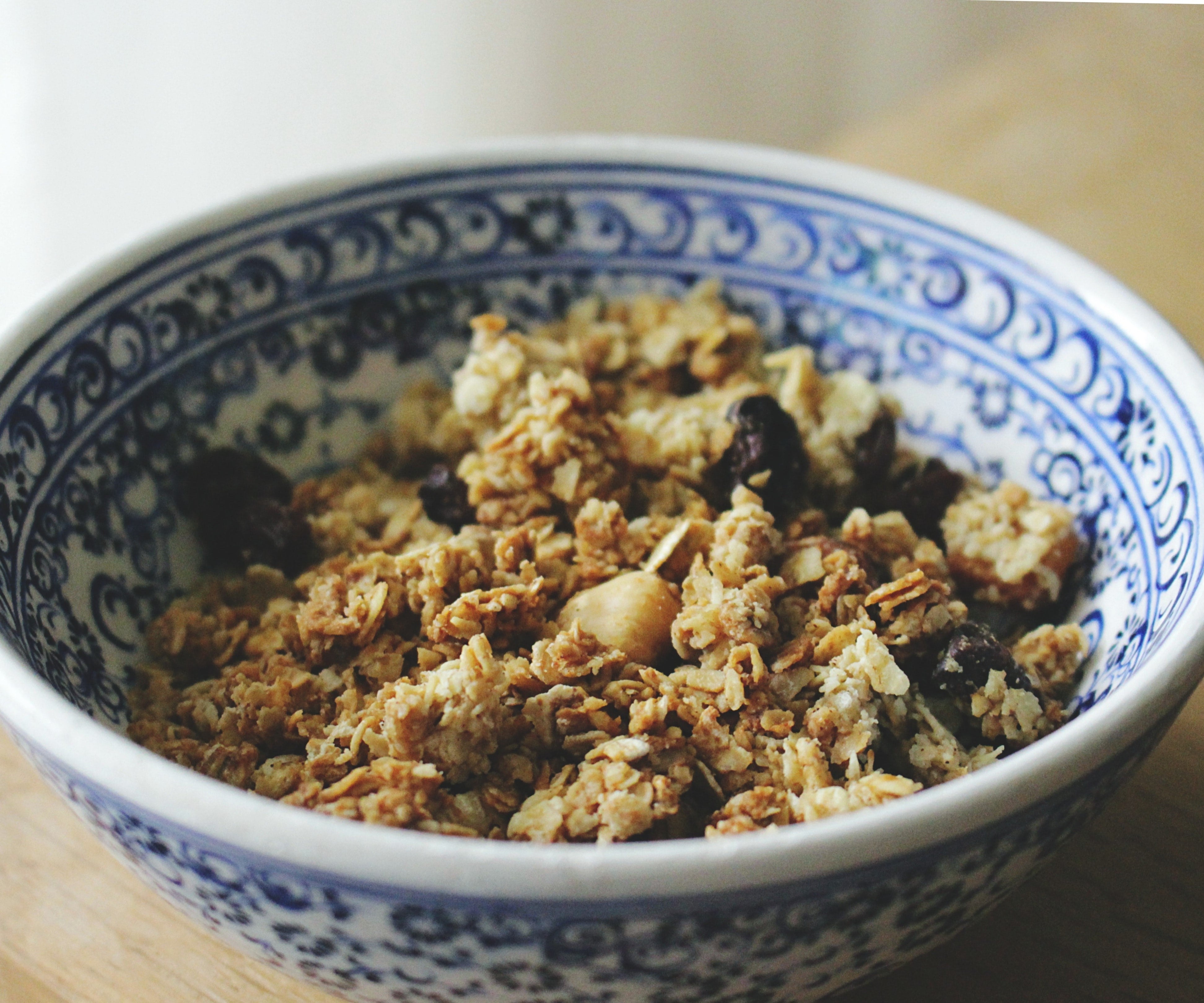 Ingredients
1½ cups organic rolled oats

1 cup coconut flakes

½ - ¾ cup honey or maple syrup

1 tablespoon brown sugar

2 teaspoons Blue Lotus Chai*

¼ cup sliced almonds

¼ cup raisins

2 tablespoons coconut oil

½ teaspoon vanilla extract

½ teaspoon salt
Directions
Makes approximately 3½ cups.
1. Preheat oven to 350 degrees.

2. Combine all ingredients in a large bowl.

3. Using your hands, work the mixture evenly. It should be a little sticky.

4. Spread mixture evenly in a sheet pan.

5. Put in oven for 10 minutes; take out and stir again so granola toasts evenly.

6. Cook for 10 more minutes. Bake until golden brown.

7. Let cool.

8. Serve with favorite fresh fruit, milk, or yogurt.