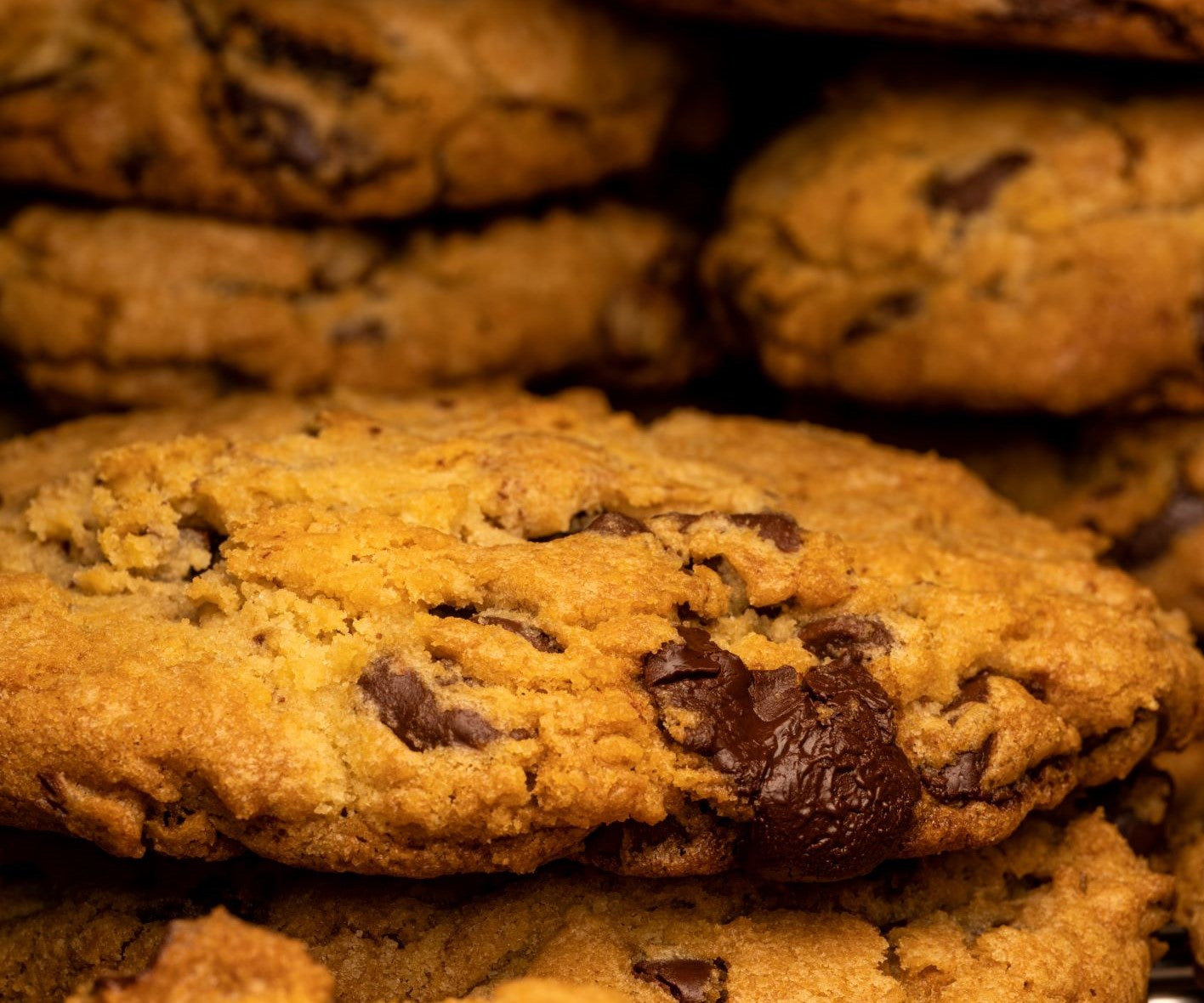 Ingredients
2 teaspoons Blue Lotus Chai*
1¼ cups flour
½ teaspoon salt
½ teaspoon baking soda
½ cup butter, melted
1 large egg
1 teaspoon vanilla
⅓ cup white sugar
⅓ cup brown sugar
¼ cup peanut butter
1 cup chocolate chips
½ cup chopped nuts (optional)
Directions
Preheat oven to 375°F
Line a baking sheet with parchment paper and set aside.
In a large bowl, add Blue Lotus Chai* to melted butter and mix until dissolved.
Add peanut butter and both sugars, cream until fluffy.
In a separate bowl mix flour, baking soda, and salt.
Add dry ingredients and mix until combined.
Add chocolate chips, and chopped nuts if desired, and mix until evenly incorporated (do not over mix).
Using a small cookie scoop, or by rolling 1-2 tablespoon size balls, space cookie dough evenly on your prepared baking sheet.
Bake for 15 minutes, or until edges are lightly browned and center is just barely solidified.
Allow the cookies to rest on the baking sheet for 1-2 minutes, then place on a cooling rack.

*We recommend placing your dough in the fridge to cool for a few hours before baking. Chilling prevents cookies from spreading out too quickly once they're in the oven. However, they will come out just as delicious if you prefer to bake off right away.