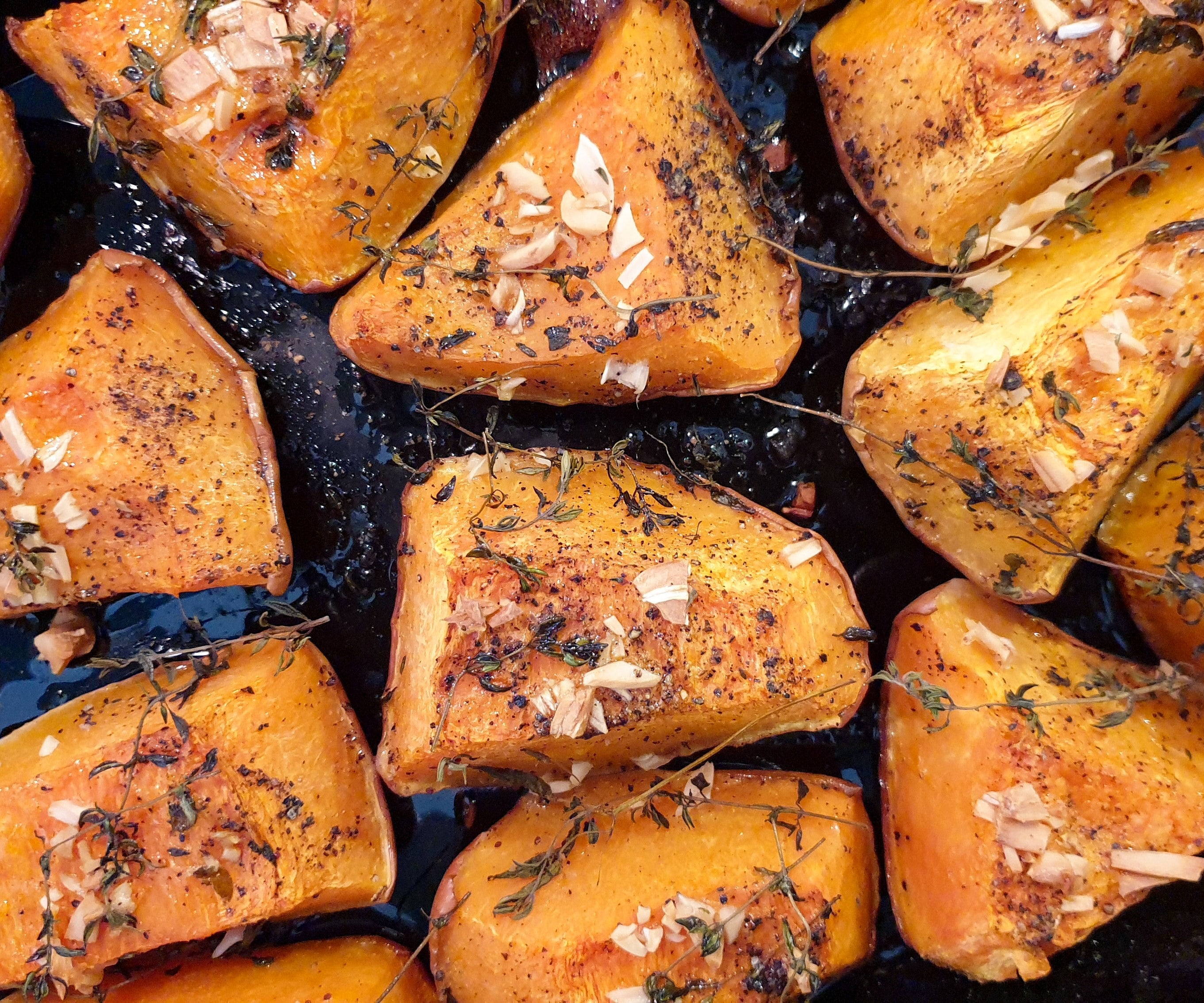 Chai Roasted Acorn Squash

Blue Lotus Chai adds just the right amount of spice to savory dishes. Mixed with the sweetness of squash, this recipe is truly delectable.


*We recommend the following varieties for this recipe:
Traditional Masala Chai
Rooibos Masala Chai
Ingredients
2 large acorn squash

1 ½ teaspoons your favorite Blue Lotus Chai*

1 Tablespoon soft butter

5 Tablespoons maple syrup
Directions
Makes 4-6 servings.
1. Preheat oven to 400º.

2. Leaving the skin on, split squash in half and scoop out the
seeds. 

3. Rub soft butter all over squash.

4. Sprinkle with a pinch of salt and pepper. 

5. Lay squash flesh side down on a sheet pan.

6. Bake in oven for 35 minutes or until soft.

7. On stove top, add maple syrup to saucepan and heat until syrup bubbles.

8. Remove from heat and whisk in Blue Lotus Chai.

9. Drizzle maple syrup all over baked squash.