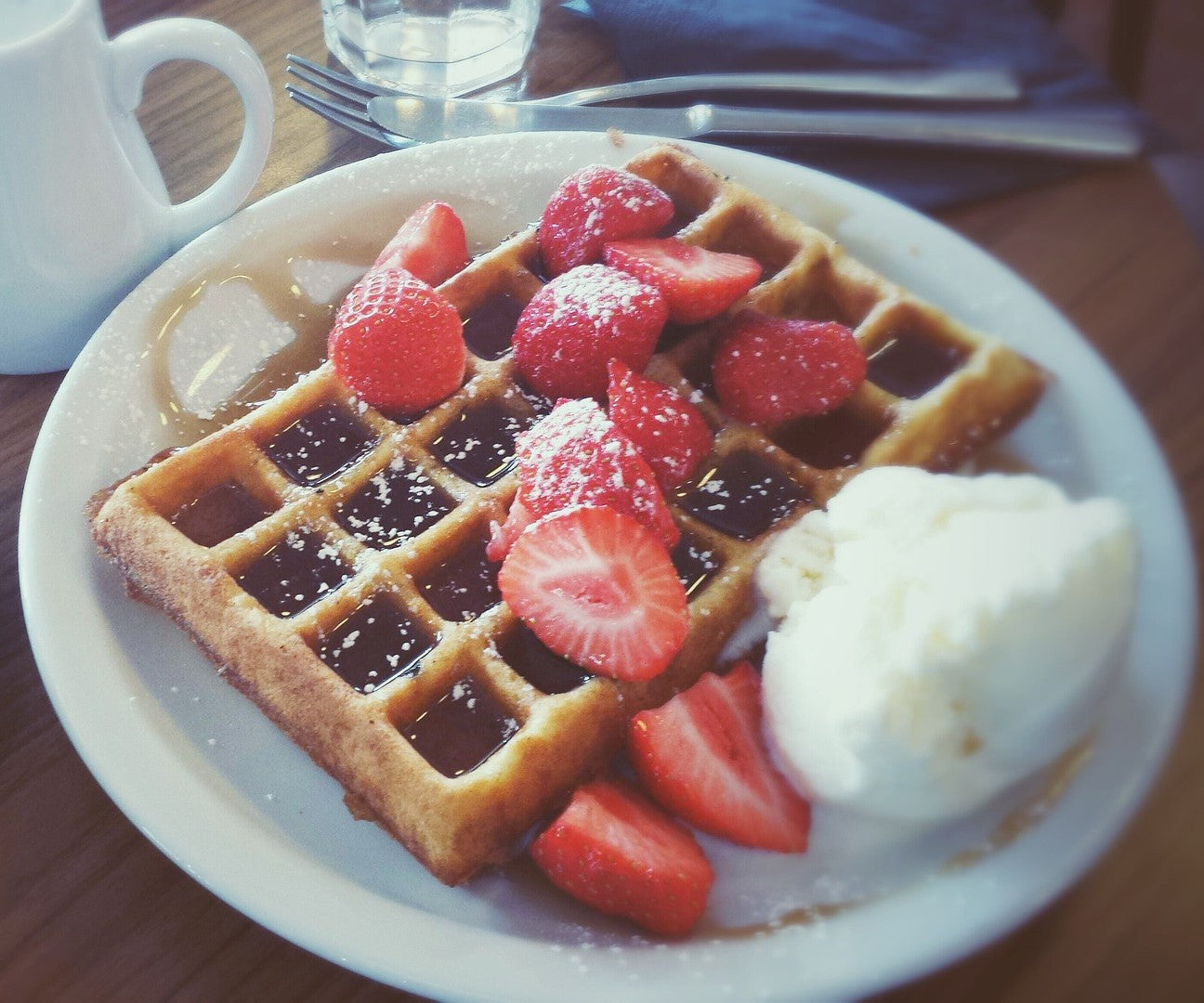 Ingredients
2 cups all-purpose flour

2 teaspoons baking powder

1 teaspoon baking soda

½ teaspoon salt

3 tablespoons sugar

6 ounces coconut milk yogurt

¾ cup coconut milk

1½ tablespoons Blue Lotus Chai*

5 tablespoons water

⅓ cup coconut oil

Spray oil for the waffle iron

Berries and powdered sugar for garnish

Maple syrup
Directions
Makes 4-6 servings
1. Mix all the dry ingredients together with a whisk.

2. In another bowl, whisk the wet ingredients together.

3. Combine wet and dry ingredients. Leave in fridge for 2-3 hours.

4. When ready to cook, preheat the waffle iron.

5. Spray both surfaces of your waffle iron with cooking spray.

6. Pour batter onto the bottom surface and close the lid.

7. Cook until the waffle iron's indicator light shows that cooking is complete, or until no more steam comes out.

8. The finished waffle should be golden brown and crispy.

9. Repeat Steps 2, 3 and 4 for as many waffles as you wish to make. There is no need to re-spray your waffle iron after the initial batch.

10. Serve with jam, preserves, whipped cream, or maple syrup.