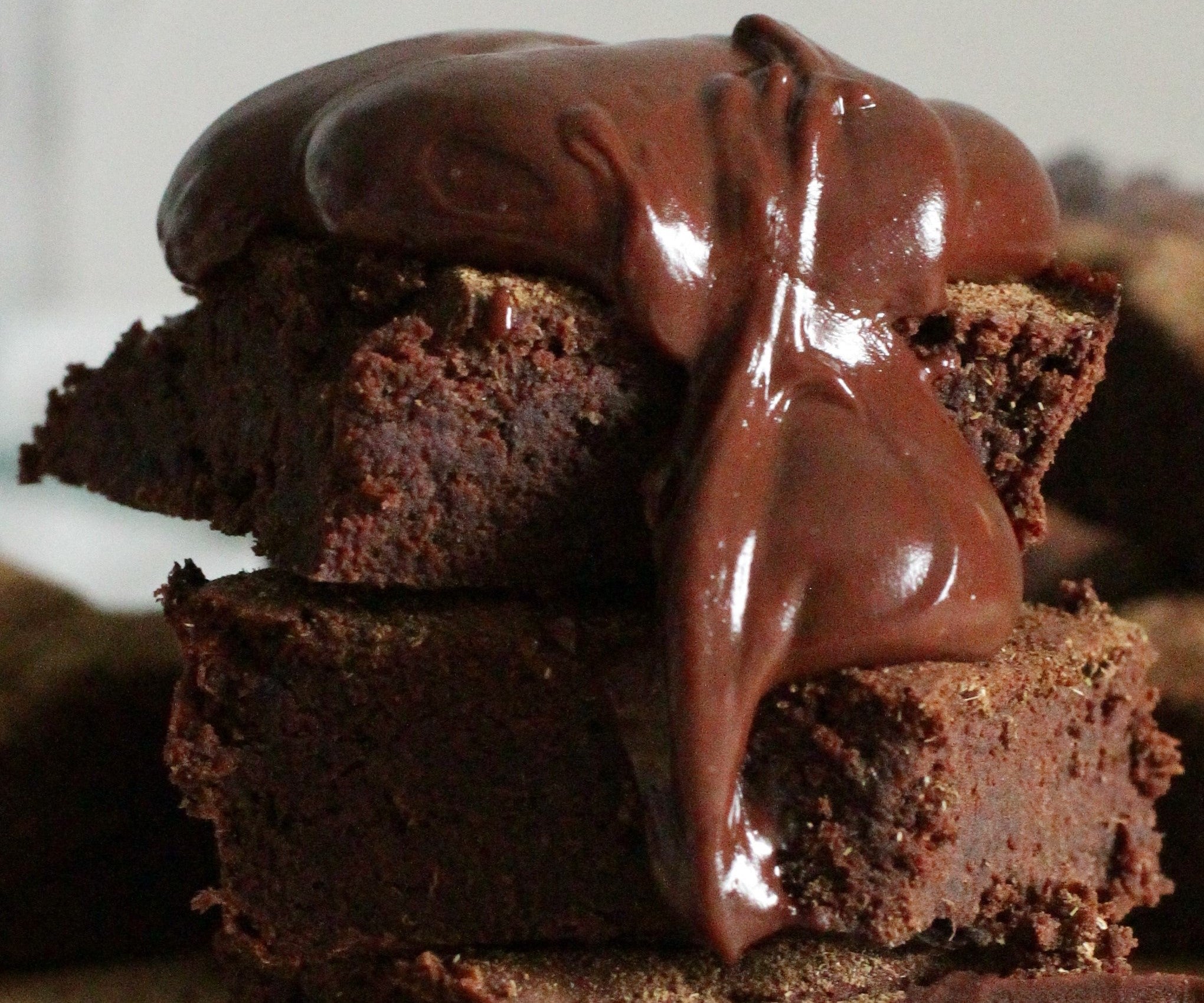 Ingredients
½ cup (1 stick) melted butter

¾ cup cane sugar

2 eggs

2½ ounces unsweetened chocolate, melted

½ cup all-purpose flour

⅛ teaspoon salt

2 tablespoons Blue Lotus Chai*
Directions
Makes 4 servings.
1. Preheat oven to 350º.
2. Whisk eggs well.
3. Mix in butter & sugar until creamy.
4. Add chocolate.
5. In a separate bowl, combine remaining dry ingredients: flour, salt, and Blue Lotus Chai.
6. Mix dry ingredients into wet ingredients, then pour into a greased baking pan.
7. Bake for 20-25 minutes.