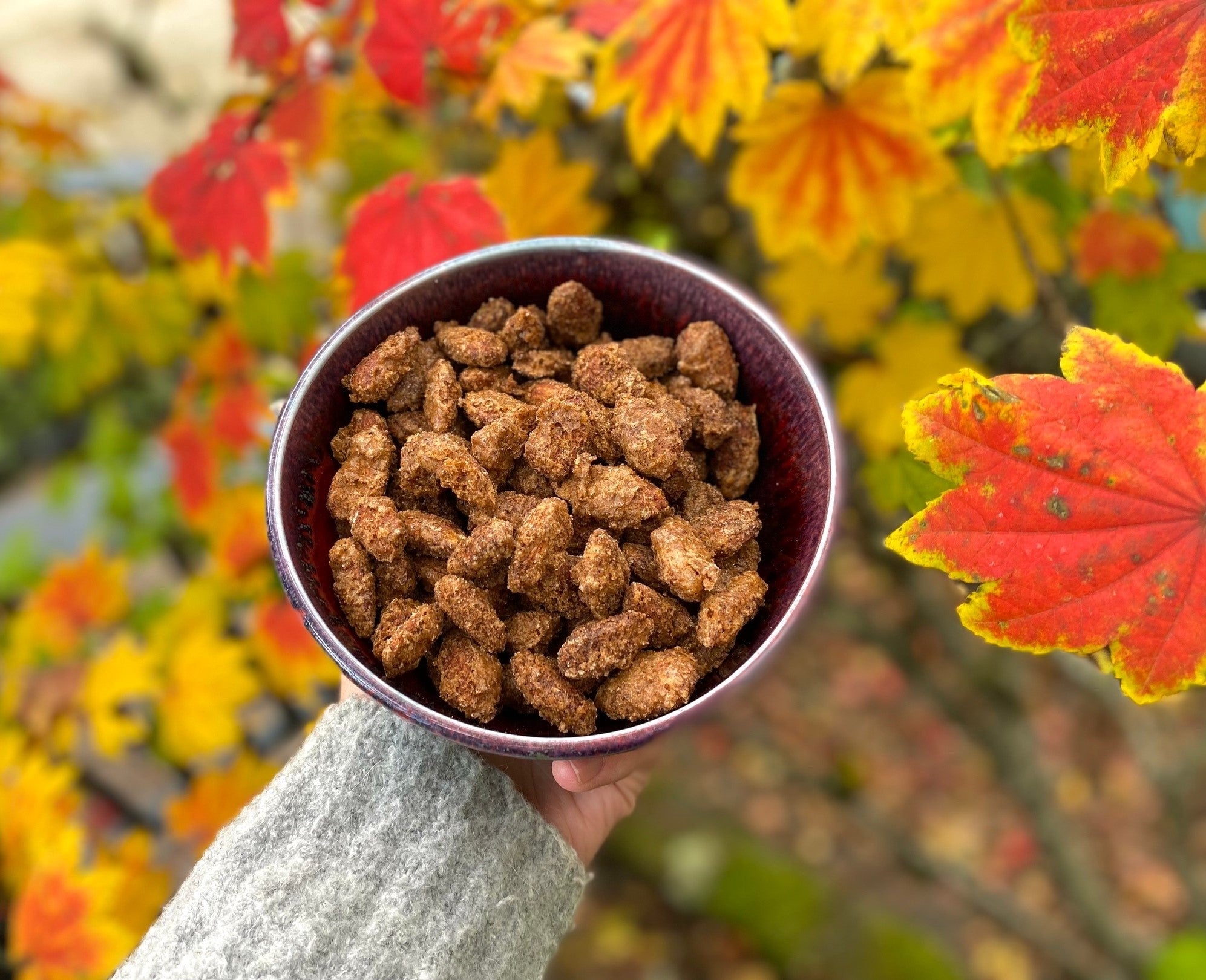 Ingredients
2 cups raw almonds

1½ teaspoon vanilla extract

⅔ cup sugar

1 tablespoon your favorite Blue Lotus Chai*

1 egg white

⅛ teaspoon sea salt



Directions
Makes 3 cups.
1. Pre-heat oven to 300 and place parchment paper on cookie sheet.

2. Blend sugar, chai powder, and salt in medium bowl. 

3. In separate bowl, lightly whip egg white. Stir in vanilla.

4. Place almonds in egg mixture, stir and coat.

5. Use slotted spoon to shake off excess and add sugar/chai blend.

6. Mix and coat well almonds, then place on baking sheet, shaking off sugar with slotted spoon.

7. Bake for 10 minutes, stir, and repeat the process 1-3 times, as needed.

8. Bake until sugar is hard and almonds crunchy.

9. Allow to cool.