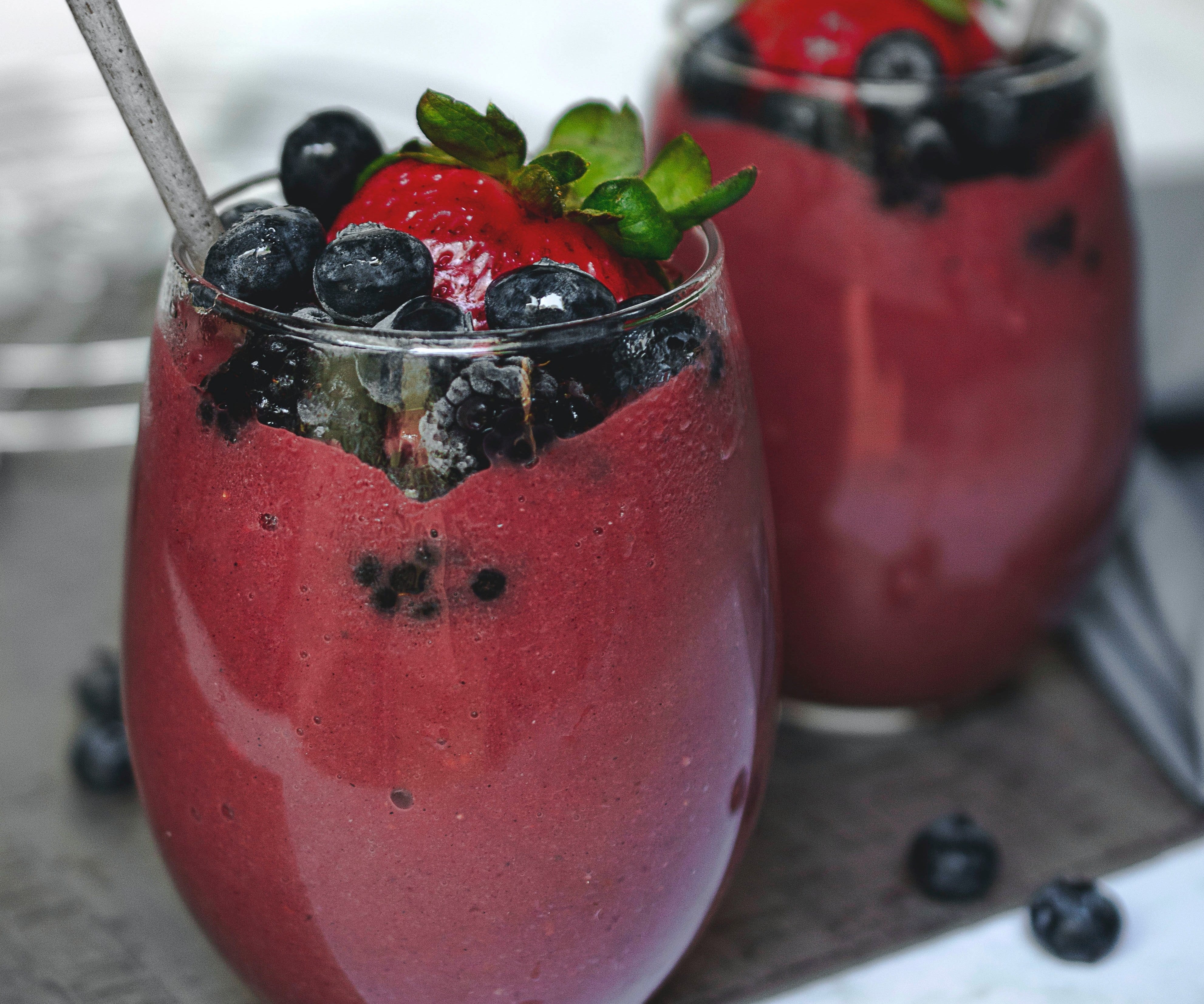 Chai Oregon Berry Smoothie

Smooth, refreshing, healthy, and sweet. Blue Lotus Chai gives new dimension to the classic berry smoothie. Choose your own favorite local berries or cherries - we love Oregon blueberries, raspberries and huckleberries - and enjoy!

*Recommended varieties for this recipe are:
Traditional Masala Chai
Star Anise Masala Chai
Mandarin Masala Chai

Ingredients
1 cup unsweetened coconut milk

1 ripe banana

1 cup Oregon berries

1¼ teaspoon your favorite Blue Lotus Chai*

1 Tablespoon flax seeds

Optional - 2 teaspoons local honey

2-4 ice cubes
Directions
Makes 2 servings.
1. Pour milk into a blender.

2. Add all ingredients except ice.

3. Blend until smooth.

4. Add ice and frappe.