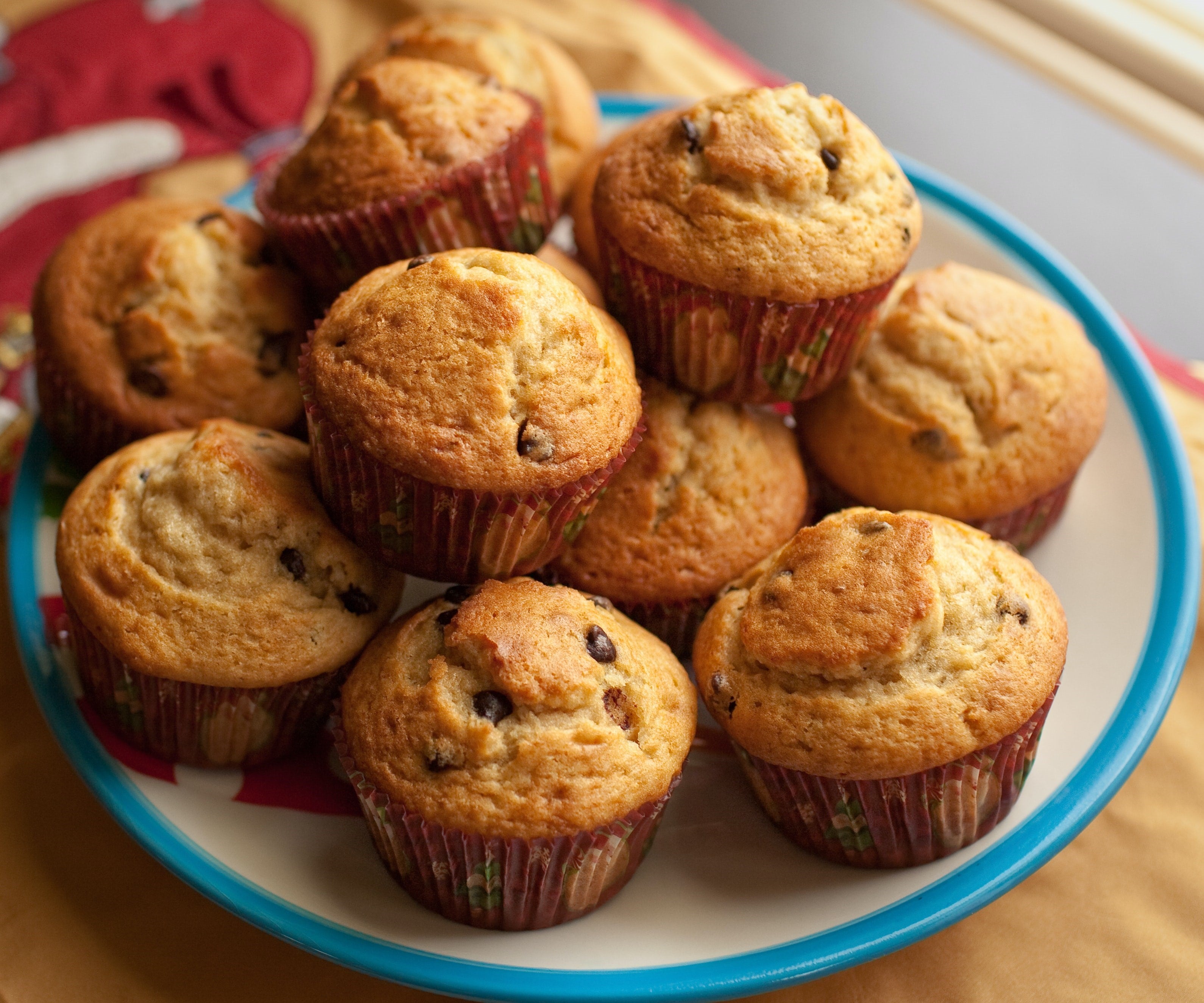 Ingredients
3 ripe bananas

⅓ cup melted butter

1 egg

1 teaspoon vanilla

1½ cups flour

¾ cup sugar 

2 teaspoons your favorite Blue Lotus Chai*

1 teaspoon baking soda

A pinch of salt

1 cup walnuts (We recommend purchasing whole nuts, and chopping them yourself, rather than using pre-chopped nuts. The whole nuts taste fresher.)
Directions
Makes 6 large or 12 small muffins.
1. Preheat oven to 350.

2. In large bowl, mash banana.

3.Add butter and vanilla and mix together thorougly.

4.Whisk in egg.

5. In a second bowl, combine flour, sugar, nuts, salt, baking soda and chai spice.

6. Add dry ingredients to wet and stir. (Don't over mix; some lumps are okay).

7. Line muffin tins with liners.

8. Evenly distribute batter.

9. Bake for 23-25 minutes.