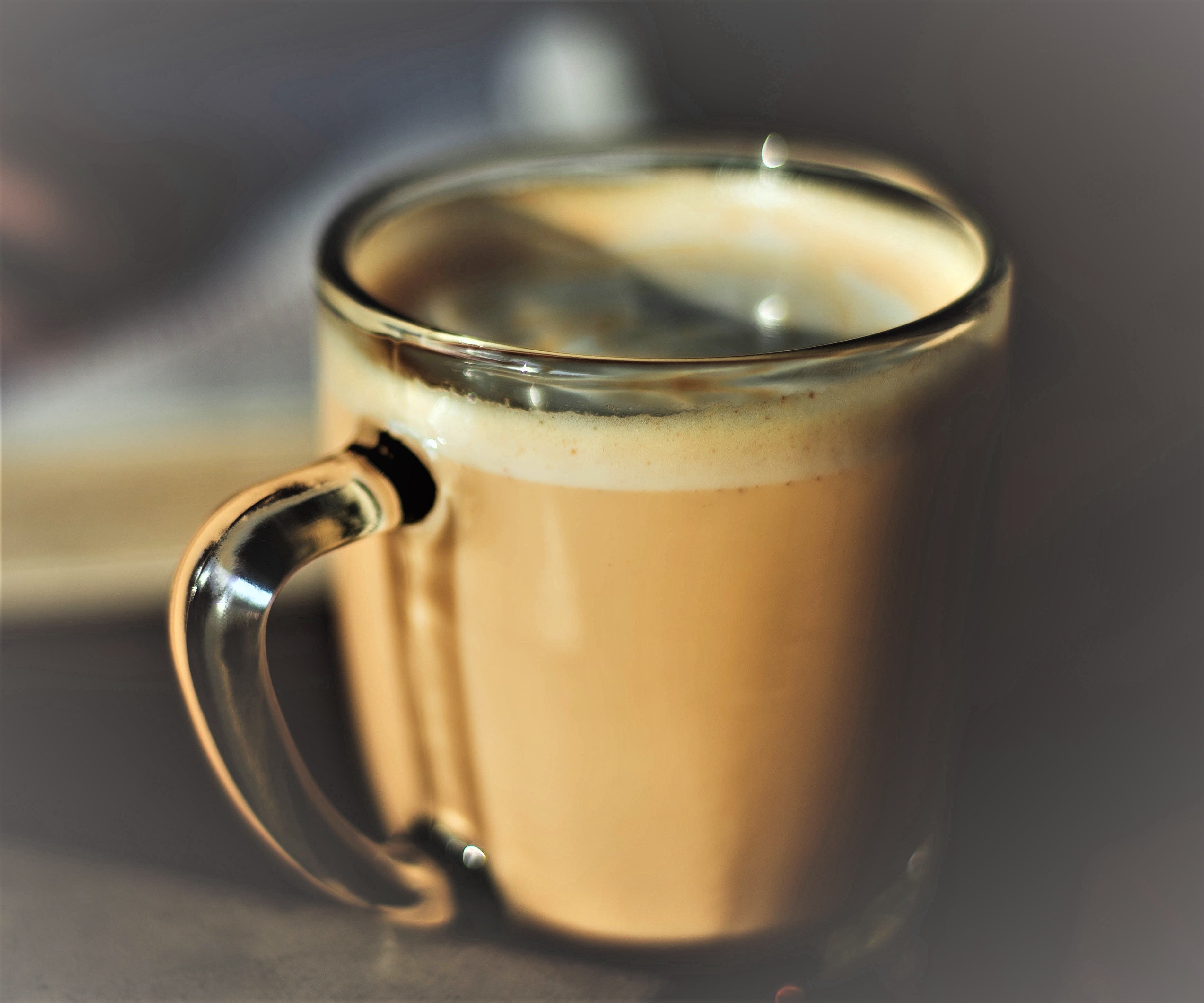 Ingredients
Hot Tip: use more milk and less water according to your taste.
4 ounces whole milk

4 ounces hot water

Rounded ¼ teaspoon your favorite Blue Lotus Chai*

1-2 teaspoons honey.
Directions
Makes 4 servings.
1. In a saucepan, warm milk. Whisk if you like it foamy.

2. In a mug add hot water, Blue Lotus Chai,* and stir.

3. Add warmed milk and honey to the mug.

4. Sweeten until the spices pop.

5. Sprinkle with a touch of chai, and enjoy!