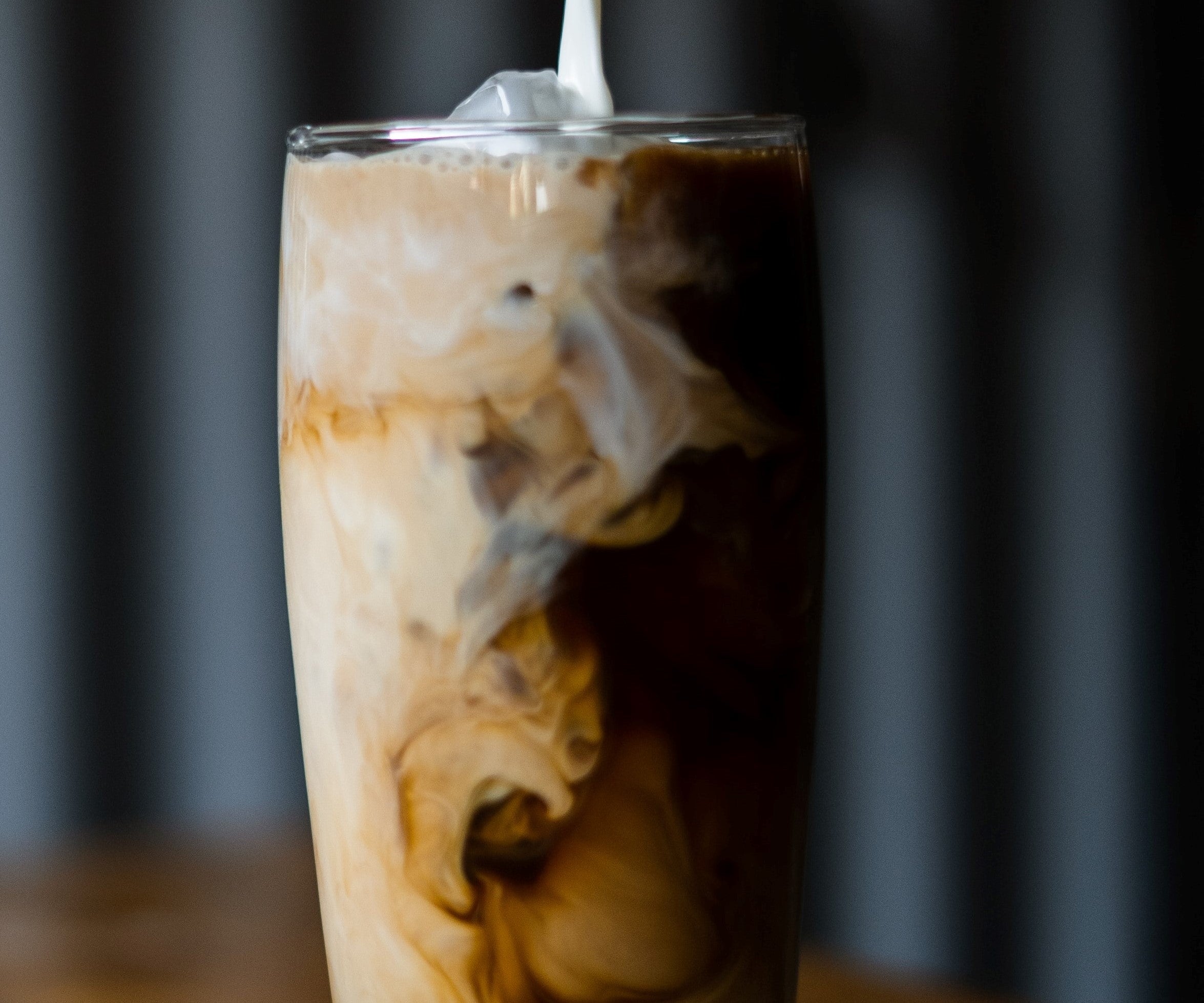 Ingredients
Rounded ¼ teaspoon of your favorite Blue Lotus Chai*

2 tablespoon boiling water

3 ounces cold water

4 ounces milk of choice

1-3 ounces espresso

1-3 teaspoons sweetener of your choice

Directions
Makes 1 serving.
1. Dissolve Blue Lotus Chai* in a glass with boiling water

2. Stir in your sweetener. One teaspoon is a good starting point.
3. Add 3 ounces cold water, 4 ounces milk, and espresso.

4. Add ice and stir – or frappe.
For Adults
Add Irish Cream to your Traditional Dirty Chai, or Sambuca to your Star Anise Dirty Chai.