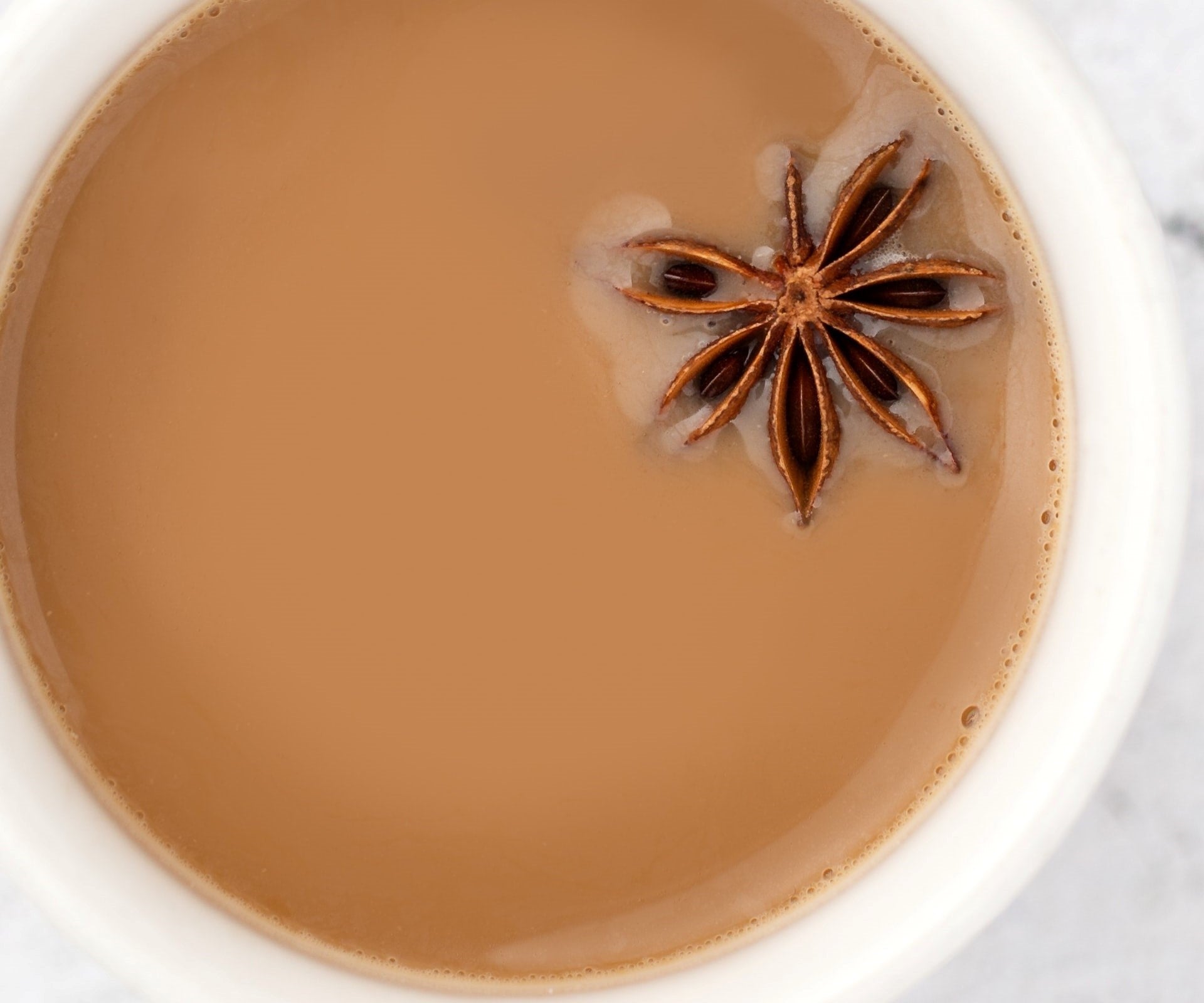 The Best Coconut Chai Latte

Dessert in a cup.
Chai connoisseurs rave about this chai latte.

Made with Blue Lotus Chai's own Mandarin Masala Chai.
Coconut Milk Directions
Makes about 3 cups.
1. Fill high-speed blender with 2 cups hot water.

2. Add 1½ to 2 cups of coconut flakes and a pinch of sea salt.

3. Stir and let sit for 10 min.

4. Blend on high for 60-90 seconds.

5. Use nut milk cloth to strain.

6. Refrigerate.
Hot Chai Latte Directions
Makes 1 serving.
1. Warm ⅔ cup coconut milk and ⅓ cup water.

2. Add rounded ¼ teaspoon Mandarin Masala Chai.
3. Use sweetener of choice. Add enough that the spices 'pop.'
Iced Chai Latte Directions
1. Dissolve rounded ¼ teaspoon Mandarin Masala Chai in a glass with 3 tablespoons boiling water.
2. Stir in 1-2 teaspoons honey.
3. Add 2/3 cup cocounut milk and ice.
4. Stir - or frappe!